The Travels of Intersectionality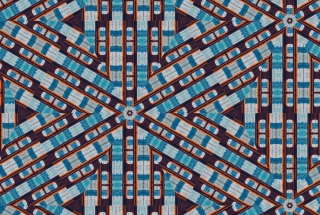 Presenter/s: ANU Gender Institute
Event type: 2021 Signature Intersectionality Seminar Series
Event date: Thursday, 28 October 2021 - 5:00pm
Further information: Recording
,
Further information: Full Program
Inspired by Sara Ahmed's provocative reversal of 'travelling theory' in feminism this session will focus on how the notion of 'intersectionality' emerged in feminist theory and practice within social movements, where and when it was named and how it has travelled not just geographically but through the diverse sites of feminist thinking and action. It will explore some precursors to Kimberlé Crenshaw's 'intersectionality' (1989, 1991), such as in earlier black feminist movements (Patricia Hill Collins 1990), Floya Anthias and Nira Yuval-Davis (1983, 1989) and highlight the fact that a feminist collection called Intersexions was published in Australia in 1991. It will ponder the consequences of Crenshaw addressing the specific situation of black women in the United States of America through a legal lens.
How important was this in how the concept gained traction, even hegemony, for instance in the UN context? Does the adversarial legal context privilege how intersecting crossroads of power bear down on individuals? Can a tendency to individualise intersecting inequalities as identities occlude their systemic, collective character and how many inequalities flow from colonising, capitalist forces? How are such questions addressed and redressed in relation to gender and race in North America, the United Kingdom, Australia and Oceania? And how can intersectional feminisms navigate the global environmental crisis which engulfs us all, if unequally?
Critical analyses of intersectionality by Patricia Hill Collins, Sirma Bilge, Jennifer Nash and Jasbir Puar in North America and Nira Yuval-Davis in Britain will be highlighted. 
Chaired by Emerita Professor Margaret Jolly
Meet the panellists
Professor Sirma Bilge
Sirma Bilge (PhD, Université Sorbonne Nouvelle-Paris III) is Professor at the Department of Sociology at Université de Montréal, where she teaches graduate and undergraduate courses on ethnic relations, postcolonial/decolonial theories, gender and sexualities, and intersectionality. She founded and directed the Intersectionality Research Unit at the Centre des études ethniques des universités montréalaises (CEETUM) from 2005 to 2010. Her academic research interests focus on intersectionality, racialization and the neoliberal university. Her current research looks at the neoliberal incorporation of minoritized knowledges and producers in the western(ized) academy. 
Professor Kathryn (Kate) Henne
Kate Henne is the Director of RegNet, the ANU School of Regulation and Global Governance, and leads the ANU Justice and Technoscience Lab. An interdisciplinarily trained scholar, she has a PhD in Criminology, Law and Society with specialisations in Anthropologies of Medicine, Science and Technology and in Feminist Studies from the University of California, Irvine. Her research interests are concerned with how entanglements of technoscience and interlocking inequalities contribute to the governance of persons and populations. Her publications span issues of biomedicalisation, gender regulation in science and sport, human enhancement, surveillance and technologies of policing.

Dr Salmah Eva-Lina Lawrence
Dr Salmah Eva-Lina Lawrence is a transformation strategist and social scientist. She is currently Director of Systemic Change & Partnerships at the International Women's Development Agency. Salmah has worked as a director with Deloitte in London and New York and with then UNIFEM in Afghanistan. She specialises in governance, strategy, and the management of complexity, with a particular focus and interest in decolonising practice and decolonial feminism. She is also a non-executive director of WaterAid Australia and an Adjunct Fellow at Macquarie University. In her scholarly life, she researches decolonial ethics and epistemology and is particularly interested in the gender norms of matricentric societies. Her PhD thesis examined these norms in the matricentric Milne Bay Province of Papua New Guinea where her roots are.

Professor Emeritus Nira Yuval-Davis
Nira Yuval-Davis is Professor Emeritus, Honorary Director of the Research Centre on Migration, Refugees and Belonging (CMRB) at the University of East London. She has been the President of the Research Committee 05 (on Racism, Nationalism, Indigeneity and Ethnic Relations) of the International Sociological Association, founder member of Women Against Fundamentalism and the international research network on Women In Militarized Conflict Zones and has acted as a consultant for various UN and human rights organisations. She has written widely on intersected gendered nationalisms, racisms, fundamentalisms, citizenships, identities, belonging/and everyday bordering as well as on situated intersectionality and dialogical epistemology.
Attachment/s: