*NEW DATE* Gender Institute Signature Event 2021: Intersectionalities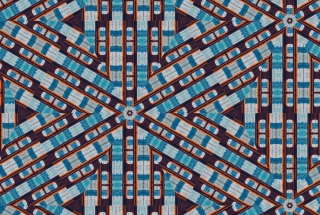 Presenter/s: ANU Gender Institute
Event type: 2021 Signature Intersectionality Seminar Series
Event date: Friday, 8 October 2021 - 5:30pm
Further information: Recording
,
Further information: Full Program
As feminist movements take on new energies in 2021, our opening Public Forum revisits the question of how well the concept serves us in building more self-critical and inclusive approaches.
First in a series of six conversations on this theme, our opening Public Forum has an outstanding line-up of speakers:
Senator Mehreen Faruqi - The Moment of Reckoning
Professor Raewyn Connell - Singing in Different Choirs? Intersectionality, Solidarity, Transformation
Srilatha Batliwala - So it's called intersectionality? How else are movements built?
Celeste Liddle - Intersectionality and the left – A look at the shortcomings
Chaired by Professor Kuntala Lahiri-Dutt
Register here to attend online
Meet the panellists

Senator Mehreen Faruqui
Mehreen Faruqi is the Greens' senator for New South Wales. She is a civil and environmental engineer and life-long activist for social and environmental justice. In 2013, she joined NSW State Parliament, becoming the first Muslim woman to sit in an Australian parliament. In 2018, Mehreen became Australia's first Muslim senator. She has been a passionate advocate against racism and misogyny. Mehreen has been involved in feminist and anti-racist activism throughout her life. She introduced the first ever bill to decriminalise abortion in New South Wales and won the closure of pregnancy discrimination loopholes. Mehreen's work for reproductive rights was recognised with the feminist Edna Ryan Grand Stirrer award in 2017 "for inciting others to challenge the status quo". Her "Love Letters to Mehreen" series has highlighted the online harassment, bullying and toxicity experienced by women of colour in public life.

Professor Emerita Raewyn Connell
Raewyn Connell retired from a University Chair in the University of Sydney in 2014, and was appointed Professor Emerita. She has previously held posts at the University of California at Santa Cruz, Macquarie University in Sydney, and Flinders University in Adelaide. She has held visiting posts at the University of Toronto, Harvard University, and Ruhr-Universität Bochum. Raewyn is a Fellow of the Academy of Social Sciences in Australia, a recipient of the American Sociological Association's award for distinguished contribution to the study of sex and gender, and of the Australian Sociological Association's award for distinguished service to sociology in Australia. Raewyn's teaching fields have included general sociology, social theory, sociology of education, gender relations, sexuality, and research methods.
Celeste Liddle
Celeste Liddle is an Arrernte woman, an opinion writer, a trade unionist and public speaker. Celeste started her blog Rantings of an Aboriginal Feminist in June 2012. Currently a columnist for Eureka Street, Celeste's work has also been seen in The Guardian, SBS-NITV, ABC, News LTD and others, and she has contributed chapters to anthologies such as Pan Macmillan's Mothers and Others. Celeste Liddle is also an accomplished panellist and public speaker. She has appeared at the Bendigo Writers' Festival, All About Women, Antidote Festival, Women of the World, and a number of others. She has been a regular voice on radio as well, in particular giving comment to the National Indigenous Radio Service, CAAMA and ABC Radio National. Celeste Liddle has a Bachelor of Arts with Honours in theatre and drama from La Trobe University, a Graduate Diploma in Arts (political sciences mainly) from the University of Melbourne and a Masters in Communications and Media Studies from Monash University. In May 2021, Celeste was announced as the Greens candidate for the inner northern Melbourne seat of Cooper for the next Federal election.

Srilatha Batliwala
Srilatha Batliwala is a feminist activist, researcher, scholar and trainer whose four and a half decades of work has spanned grassroots movement building with marginalized urban and rural women, research and scholarly work, policy advocacy, grant-making, and capacity building of young women activists around the world.  Above all, she is well known for building theory from practice, including on women's empowerment, women's movements, and feminist approaches to movement building, monitoring and evaluation, and feminist leadership.  She is currently Senior Advisor, Knowledge Building, CREA, an international organization that works at the intersection of gender, sexuality and human rights, Senior Associate, Gender at Work, a global network of gender experts supporting organizations to build cultures of equality and inclusion, and Honorary Professor of Practice at SOAS, University of London.  
Attachment/s: