Experiencing intersectionality in Australia and beyond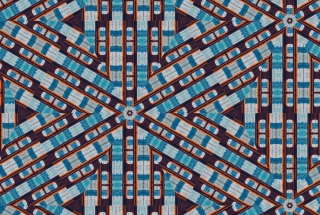 Presenter/s: ANU Gender Institute
Event type: 2021 Signature Intersectionality Seminar Series
Event date: Thursday, 21 October 2021 - 4:00pm
Further information: Recording
,
Further information: Full Program
Australia's history is written with the blood of Indigenous communities, and racial tensions, white privilege and exclusions have formed part of the story. Before the pain from that history could truly settle, the country turned into 'multicultural Australia', inviting migrants to make it their new home. Does referencing intersectionality to engage the complex identities this history gives rise to change our understandings of race- and gender-based politics or power in positive ways? Or does the growing use of the term risk emptying its specific meanings, and diminishing or instrumentalising feminist politics?
This webinar asks: Who is intersectional and how are intersectional inequalities experienced in different locations and contexts? How do subaltern, decolonised or postcolonial perspectives converse with intersectionality? Does intersectionality change our understandings of everyday politics of gender and power, and address different ways of approaching feminism? Finally, it asks, how does an understanding of intersectionality allow us to imagine feminist solidarities in a globalised world?
Speakers:
Dr Reshmi Roy - "You've got the moon, stop aspiring for the stars": Educational Desire and Transnational Women of Colour in Academia
Dr Maree Martinussen - 'Carving out your own little stake': Postgraduate female researchers enacting intersectional identities through small celebrations of being the classed 'Other' 
Dr Nilmini Fernando - What can a 'critical' decolonial Intersectionality praxis look like in the Australian context?
Dr Romy Listo - Practicing feminist solidarities across social justice movements
Ms Imogen Carr - Encountering Intersectionality: a situated approach to understanding the temporality of lived experiences
Chaired by Professor Kuntala Lahiri-Dutt
Meet the panellists
Dr Reshmi Lahiri-Roy
Reshmi Lahiri-Roy (she/her) is with Deakin University's Faculty of Arts and Education. Her research interests include Sociology of Education, Postcolonial Studies, Cultural Studies, Migrant and Gender issues in education along with Bollywood and Diasporic Cinema. Her current research looks at issues of identity and belonging in relation to diasporas with special focus on women migrants within the spaces of education, sociology, and cultural studies.   
Dr Maree Martinussen 
Maree Martinussen (she/her), is McKenzie Postdoctoral Fellow within Melbourne Graduate School of Education at the University of Melbourne. Maree's approach to studying inequalities spans ethnomethodology, critical discursive psychology, critical education and emotions studies, where the 'little moments' that make up the embodied experience of everyday life take centre stage. .

Dr Nilmini Fernando
Nilmini Fernando is Sri Lankan Australian interdisciplinary Postcolonial/Black feminist scholar and writer with research interests in Critical Intersectional and decolonial feminist praxis applied in the fields of migration/asylum, critical race studies, domestic and family violence, and arts- based practice.  Currently Research Fellow on a Critical Racial Literacy project and Adjunct Fellow at the Griffith Centre for Social and Cultural Research, Nilmini is the outgoing Vice President of the Australian Critical Race and Whiteness Studies Association. 

Dr Romy Listo 
Romy Listo (she/they) recently graduated with a PhD from The University of Queensland. Her research explores the role of energy in women's collective organising in urban and peri-urban South Africa, and implications for gendered empowerment. Romy currently works on aged care policy advocacy for migrant and refugee communities at the Federation of Ethnic Communities Councils of Australia (FECCA), and was previously Project Coordinator for Equality Rights Alliance, a network of women's and feminist organisations across Australia engaging in policy advocacy around gender, in both international and domestic forums and settings. 

Imogen Carr
Imogen Carr is undertaking her PhD in human geography at the University of Melbourne. With an architectural and design background, her experience bridges spatial and social research methodologies. Her research focuses on the lived experiences of intersectional identities within the public realm, particularly in relation to the micropolitics of place and the presence of difference. Imogen's work uses narrative to explore difference, encounter, and power within place. Complimenting this work, Imogen has been research assistant on a peer-led narrative research which partnered with local government and service provision to consider challenges to 'rights to the city' in the dense and diverse neighbourhood of Richmond.  
Attachment/s: