Building women's livelihoods: an evidence-based theory of change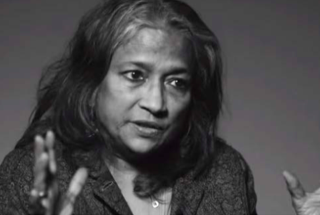 Presenter/s: Professor Naila Kabeer, London School of Economics
Event type: Public lecture
Event date: Friday, 5 April 2019 - 5:30pm to 7:30pm
Event venue: Weston Theatre, JG Crawford Building #132 Lennox Crossing, ANU
Trends in gender equality across the world suggest that there has been considerable progress on basic human capabilities of health and education that are conducive to women's participation in the public domain. Yet, only 59% of the global gender gap in economic opportunities had been closed by 2016. This evidence of slow progress has been accompanied by growing interest on the part of policymakers to promote women's economic participation.
Interest in this issue has a long history among feminists who argue that access to secure and productive livelihoods not only improves women's practical capacity to look after themselves and their families, but can also provide an important pathway for their empowerment in different spheres of their lives.
This presentation will examine the usefulness of purposive efforts of policymakers to promote women's livelihood capabilities. It will show what we can learn about women's economic empowerment from efforts that have proved to be effective – as well as those that have not.
Naila Kabeer is Professor of Gender and Development at the London School of Economics.
Please register for the event via this link
Attachment/s: